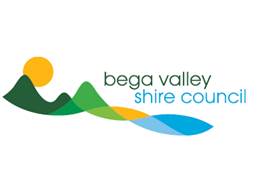 Ordinary
Supplementary Agenda
4 September 2014
TO:

Cr Bill Taylor, Mayor

Cr Russell Fitzpatrick, Deputy Mayor

Cr Tony Allen

Cr Michael Britten

Cr Keith Hughes

Cr Ann Mawhinney

Cr Kristy McBain

Cr Liz Seckold

Cr Sharon Tapscott

COPY:

General Manager, Ms Leanne Barnes

Group Manager Transport and Utilities, Mr Wayne Sartori

Group Manager Planning and Environment, Mr Andrew Woodley

Acting Group Manager Community Relations and Leisure, Mr Simon Schweitzer

Group Manager Strategy and Business Services, Mr Lucas Scarpin

Executive Manager Organisational Development and Governance, Ms Nina Churchward

Minute Secretary
Council 10 September 2014
S.1 Children's Services Merimbula - request for assistance..................................... 5
Council 10 September 2014
Mayoral Minutes
10 September 2014
S.1 Children's Services Merimbula - request for assistance............................. 5
Council 10 September 2014 Item S.1
Mayor
Background
Council has very recently been made aware of the challenges facing Auswide in relation to the potential loss of programs in after school and vacation care operated in Merimbula
Council is aware of the importance of these programs to the families that access them and the impact that any loss of service, even a temporary one, will have.
Council has already shown it is keen to work with Auswide, the community and other providers to minimise the impact of any loss of these services and to find a resolution to this issue for those families.
The process of transferring licenses to operate after school and vacation care for children is a legislated one and involves processes with both state and federal government agencies that include minimum timeframes. As well, Council is obliged to undertake due diligence, particularly when it relates to services for children.
It is regretted that Auswide is in a position that does not allow it to continue to provide these valuable community services in Merimbula.
ATTACHMENTS
Nil
That Council staff continue to liaise with Auswide staff and prepare a report for the next Council meeting outlining the issues, social and financial impacts and alternative possible resolutions for consideration by Council.