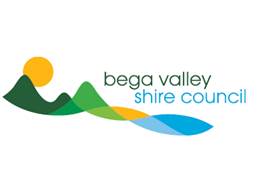 Declassified Council Reports
27 February 2015
TO:

Cr Michael Britten, Mayor

Cr Liz Seckold, Deputy Mayor

Cr Tony Allen

Cr Russell Fitzpatrick

Cr Keith Hughes

Cr Ann Mawhinney

Cr Kristy McBain

Cr Liz Seckold

Cr Sharon Tapscott

Cr Bill Taylor

COPY:

General Manager, Ms Leanne Barnes

Group Manager Transport and Utilities, Mr Wayne Sartori

Group Manager Planning and Environment, Mr Andrew Woodley

Group Manager Community Relations and Leisure, Mr Anthony Basford

Group Manager Strategy and Business Services, Mr Lucas Scarpin

Executive Manager Organisational Development and Governance, Ms Nina Churchward

Minute Secretary
| | |
| --- | --- |
| Declassified Council Reports | 25 February 2015 |
| Item 1.1 - Attachment 1 | Closed Session Report - 22.1. Haven Place Retirement Village - Declassified |
1.1

.

Declassification of Closed Session Report 25 February 2015: 22.1 Haven Place Tathra

Report to provide copies of declassified reports and memorandums to the community.

General Manager
Background
Council resolved on 25 February 2015:
22.1

Haven Place Retirement Village

1/15

RESOLVED on the motion of Crs Mawhinney and Taylor

1. That Council divest itself of its current share of $140,000 in the Haven Place Retirement Village by way of gift to the Lions Club of Tathra Incorporated; for a nominal sum of $1.00.

2. The report to the Closed Session 25 February 2015 22.1 – Haven Place Retirement Village be declassified.

In favour: Crs Taylor, Britten, McBain, Tapscott, Seckold, Mawhinney, Allen and Fitzpatrick

Against: Cr Hughes
Conclusion
A copy of that declassified report is attached. The confidential attachment to that report remains confidential.
Reason for Confidentiality
This item is classified CONFIDENTIAL under the provisions of Section 10A(2) of the Local Government Act, which permits the meeting to be closed to the public for business relating to (d) the report contains commercial information of a confidential nature that would, if disclosed (i) prejudice the commercial position of the person who supplied it; or (ii) confer a commercial advantage on a competitor of the Council; or (iii) reveal a trade secret.
Attachments
1. Closed Session Report - 22.1. Haven Place Retirement Village - Declassified