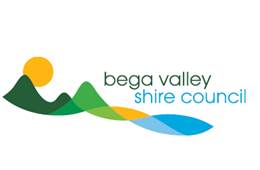 Ordinary
Supplementary Agenda
16 August 2017
To:

Cr Kristy McBain, Mayor

Cr Liz Seckold, Deputy Mayor

Cr Tony Allen

Cr Robyn Bain

Cr Jo Dodds

Cr Russell Fitzpatrick

Cr Cathy Griff

Cr Mitchell Nadin

Cr Sharon Tapscott

Copy:

General Manager, Ms Leanne Barnes

Director, Transport and Utilities, Mr Terry Dodds

Director, Planning and Environment, Mr Andrew Woodley

Director, Community, Relations and Leisure, Mr Anthony Basford

Director, Strategy and Business Services, Mr Graham Stubbs

Executive Manager Organisational Development and Governance, Ms Nina Churchward

Minute Secretary, Ms Kelly McDowall
Supplementary Agenda
12 Staff Reports – Infrastructure, Waste and Water Accessibility
In accordance with Council's Code of Meeting Practice, this section of the agenda will be chaired by Cr Fitzpatrick
12.6 Merimbula CBD Bypass, Market / Monaro St Intersection: Footpath Pavement Treatment 4.
16 Councillor Reports
16.4 2017 National General Assembly of Local Government additonal information.................. 10
Staff Reports – Infrastructure Waste And Water(Accessibility)
16 August 2017
In accordance with Council's Code of Meeting Practice (2011), this section of the agenda will be chaired by Cr Fitzpatrick.
12.6 Merimbula CBD Bypass, Market / Monaro St Intersection: Footpath Pavement Treatment 4
| | |
| --- | --- |
| Council 16 August 2017 | Item 12.6 |
12.6

.

Merimbula CBD Bypass, Market / Monaro St Intersection: Footpath Pavement Treatment

This Report details the options and issues for the footpath pavement treatments for the Market / Monaro Street intersection project, which is currently under construction; however a decision on this element of the project has reached an impasse within the Landscaping Working Group.

Director Transport and Utilities
Background
The purpose of the Merimbula CBD Bypass project is to reduce traffic delays and congestion within the Merimbula CBD. This is being achieved, as determined by extensive traffic studies, through the realignment of Park St, linking a roundabout on Merimbula Drive to a reconfigured Market / Monaro St intersection. This will facilitate through traffic movement and access to the improved Park St carpark, thereby reducing traffic volumes within the CBD.
The current reconstruction of the Market / Monaro St intersection is the final stage of this project. The new intersection geometry will create three new quadrants that present landscaping / public space / gateway opportunities in this key location. A Council Working Group was initiated in January 2017 to define and develop these opportunities, with the assistance of Spiire Landscape architects. While the final Intersection Landscape Schematic Design (attached) is agreed by the Working Group, the final footpath pavement treatment has resulted in protracted debate. Any further delay of the detailed design development and delivery of this element of the works will be a risk.
Issues
Legal /Policy
Approximately 30-40% of all insurance claims / legal action against Council are trip or slip incidents associated with Council's footpath pavements.
Strategic
The Merimbula CBD Bypass proposal was adopted by Council in 2010 and is reflected in the Bega Valley Shire Traffic Strategy and the Merimbula Development Control Plan (DCP).
The Merimbula CBD Landscape Masterplan, prepared by Spiire Landscape Architects, was adopted by Council in 2015. The Masterplan underpins the medium and longer term landscaping objectives, design and palette for the Merimbula CBD, and has informed the current Intersection Landscape Schematic Design.
Operational / Asset Management Plan
The operational and asset management considerations for all footpath pavement options include: capital costs, through-life costs, sustainability, maintenance, cleaning, aesthetics, materials availability, constructability, trafficability, and trip / slip risks. Materials selection, correct installation and appropriate finishing treatments are the key issues from an operational and maintenance perspective.
Social / Cultural
The social and cultural importance of landscaping treatments is recognised in the Merimbula CBD Landscape Masterplan, and the establishment of the Working Group to take advantage of the opportunities presented by these three new quadrants in this key location.
Economic
The footpath pavement option adopted for this intersection will set the benchmark for the medium / longer term footpath pavement treatments within Merimbula. The options detailed below, while having cost implications for the project (approx. 600 sqm of footpath pavement), will have economic implications when extrapolated across the entire Priority 1 Landscape Masterplan footpath pavement areas within the Merimbula CBD (approx.4400 sqm of footpath pavement in total).
Community Engagement and/or Communications
The Working Group composition consisted of four Councillors (McBain, Dodds, Nadin & Tapscott) and Council staff from TUG (Projects and Assets), PEG and CLR (Merimbula Place-Based Officer).
The Intersection Landscape Schematic Design was placed on public exhibition for comment for the period 14 to 28 July 2017. This was promoted through Council's website and facebook, Merimbula News Weekly's newspaper, website and facebook, and hardcopy display in Zingel Place foyer, Tura Beach Library and MNW foyer. The Merimbula Place-Based Officer and TUG Project Officer also informed local businesses and residents and encouraged comment. A total of 18 comments were received, which in general were supportive of the proposed design.
Financial and resource considerations
The FY 17/18 Budget funding for the Intersection project (excluding GST) are loan funds as follows:
| | | |
| --- | --- | --- |
| Funding source | | Amount |
| Merimbula CBD Bypass Project | $ | 2.60M |
The landscaping component within this project budget is $150,000 (excl GST). This is to provide for footpaths, garden beds, signature tree and other plantings, sculpture / public art, street furniture, feature lighting etc.
The overall project budget includes a 10% contingency, principally for high risk components such as underground services and geotechnical conditions.
Options
The footpath pavement, as depicted on the Intersection Landscape Schematic Design, consists of one colour pavement (390sqm) essentially to define paths of travel, and another colour (210sqm) to break up the expanse and provide aesthetic qualities.
The footpath pavement options are as follows:
• Clay pavers. This option is a continuation of the existing red and yellow pavers that are used extensively throughout the Merimbula area.
• Decorative Concrete. This option is a two colour decorative concrete footpath pavement, in the existing red and yellow tones, and is the recommended option of the landscape architect and council's asset manager.
• Granite Pavers. This option is a two colour granite paver, in yellow and grey tones, and is the preferred option of one or more councillors.
Note: Standard grey concrete is not proposed as an option for this key location.
The advantage, disadvantages, cost, program, risks and other considerations for each option are detailed in the attached comparison matrix.
The concept of doing some work now that is within budget and scope was discussed by the working group as the Town Centre master plan interpretation in work in the Market Street area will be undertaken as part of the asset management plan. This was not seen as a viable option by the members of the working group as it would see work done and then potentially changed later and would be a waste of money.
Risk
The project risks (time, cost, scope etc) associated with each footpath pavement option are detailed in the attached comparison matrix.
It is important that the Council resolve a final position so that works can proceed as planned.
There are reputational financial and reputational risks if there are cost overruns or delays to the project.
Program
The intersection works are progressing well, with stabilisation of the road pavement schedule to commence on 4 September 2017, and asphalting scheduled to commence on 11 September 2017. Final installation and commissioning of traffic lights, line marking and minor works will take a further two weeks, with the intersection planned to operational and open to traffic on 29 September 2017, prior to the October long-weekend.
NSW, ACT and VIC school holidays commence on 23 September 2017.
The program implications associated with each footpath pavement option are detailed in the attached comparison matrix.
Conclusion
The reconstruction of the Market / Monaro St intersection is the final stage of the Merimbula CBD Bypass Project, and will currently be operational by 29 September 2017. A decision of the footpath pavement treatments is now time critical and has significant project program and budget implications
Attachments
1. Comparison Matrix
2. Landscape Schematic Design
Recommendation
It is recommended that decorative concrete option is approved as the footpath pavement treatment for the Market / Monaro St intersection footpath pavements.
Councillor Reports
16 August 2017
16.4 2017 National General Assembly of Local Government additonal information 10
| | |
| --- | --- |
| Council 16 August 2017 | Item 16.4 |
16.4. 2017 National General Assembly of Local Government additonal information
In addition to the Delegates Report provided by Crs Tapscott and Dodds that formed part of the Agenda for the 16 August, 2017 further information is provided:
Cr McBain, Mayor
Background
Report on the National General Assembly held in Canberra 18-21 June 2017. The theme of the Assembly was "Building Tomorrow's Communities" focussing on how councils can work in partnership with the Australian Government, in particular to meet the current and future needs of local communities
Cr McBain, Mayor
Regional Cooperation and Development Forum
Senator Fiona Nash - Minister for Regional Development
Pushing that regional Australia is important and making people realise that is her task, she sees Councils as being able to provide pillars of growth and will be looking to work with them. She again made comments about decentralisation by Government to regional areas and understands this will help attract the corporate sector to regional areas also.
Martin Gill - Meander Valley Council – (winner NLGA Awards Category Winner)
The Council area is largely urban, with a number of national parks and in a world heritage area. The area was experiencing slow populations growth, unemployment and an ageing population.
In 2007 they set about the create a local industrial park. They already had some utilities in the area and 6 irrigation schemes and the potential for downstream projects. They were prepared to take some risks, so they commissioned a study, the result there was demand across the district to establish an industrial precinct. Had go to Tasmanian Planning Authority – re-zoning required. Tried to broker a partnership with the multiple land owners and Council paid upfront costs. The landowners would pay as the project came into being. Then hit the GFC. 2015 after years of treading water, approached state government and they agreed to help with Valley Central Industrial Project. Potential for about $327 million in the long term capital expenditure.
Kenneth Epp - Visy Tumut
Established in 1948 largest privately owned paper mill and packaging company
They have invested $1.1 billion in a new plant in Tumut which generates about 40% of own electricity
Why choose Tumut:
Existing infrastructure, electricity, potential natural gas, potential rail (didn't happen)
Support from NSW and Federal Governments and not the least, community support
35% of people in Tumut were on lower incomes and casual work and the plant provided high yielding income to at least 50% of Visy workers in Tumut.
Samantha Kennedy - Optus
Optus are supporting the Innovation Districts concept. They have done a lot of work with Macquarie Park (Uni) and there were currently 9 innovations Districts across Australia although none were located regionally at this stage. I provided an introduction to the Bega Tech Innovation Group who have since met with Samantha to discuss being the first regionally based Innovation District.
ALGA National Conference 2017
Monday 19 June
Mayor Mark Jamieson – Sunshine Coast
Smart City – greenfield example in Maroochydore. It was formerly a 53ha former golf course and the aim is to become a digital hub for professionals to move out of the city. The new city centre will be the most technologically advanced city in Australia with street lighting, automated watste collection service which takes it straight from the bin to the transfer station, a submarine internet connection to provide the fastest internet in Australia and many other innovations. .
Peter Runcie - Data 61 (part of CSIRO)
CSIRO are developing apps and making data available for innovators to create apps for Smart parking, garbage bins etc.
Bill Shorten – Leader of the Opposition
Asked local councils to send their top 3 funding proprieties to them as the Federal Government has a job to listed to councils being the closest to the people when making decisions in relation to funding.
Dean Landy - Architect
What makes communities liveable? Community spaces, sporting facilities, walkable, coffee shops. For 8 – 80 year olds
Visualise realise activate
Georgia Sedgmen
Looking at liveability of Sydney (they have also done research in Melbourne).
They surveyed populations with quantifiable indicators - 16 indicators which showed that Lavendar Bay was the most popular location to lice with the outer suburbs lower. Asking people by survey/calculator, the number one indicator of liveability was being connected (by internet and by transport).
Michael Keenan - Minister of Justice & Minister Assisting PM for Counter Terrorism
ALGA has been invited to be part of the crowded places group, the Federal Government can offer assistance in intervening potential terrorism or extremism or radicalisation
Natural Disasters
66% of LGAs have been subject to natural disasters in the last 24 months, there has been $26.1 million in hard funding provided – NDRRA model needs to an upfront model so that Councils can rebuild assets on agreed values and if savings are made the excess can be used for preventative measures.
Senator Nigel Scullion - Minister for Indigenous Affairs
He is the only Federal member of Government representing the NT. Local Government's role is important in addressing Indigenous issues. 22% of indigenous employees are in local government.
Angus Taylor - Minister Assisting Minister for Cities and Digital Transformation
Smart cities and suburbs program with $50 million set aside looking forward to working with us, first round of project submissions due June 30.
City Deal – putting aside politics to deal with major projects and said the City Deals in the UK were a great example. . In Australia, Launceston, Townsville and Western Sydney are in the current City Deals program. Councils need to set up City Deal portal to enable you to look at what are the opportunities.
David O'Loughlin, President ALGA
ALGA Strategy and Priorities
· To aggregate local government issues to Federal Government, most particularly for more remote areas.
· Spoke about rating of state and federal land (parks etc)
· Local Government controls 85% of all roads in Australia
· LGs submit ideas to State LGA for support with the potential to get it to the ALGA Conference.
· Under Howard Government got 1% of national taxation revenue for funding and now we get .55% of taxation revenue now
· Electronic voting in local government elections
Cr Cathy Griff
The conference offers a unique opportunity to gain a broad perspective of the vital role played by local government and especially of best practice in the sphere. It was invigorating to be removed from our detailed regular concerns about a particular committee, bridge or landscape to appreciate the goals, achievements and perspectives of Councils nationwide. There is a vast range of information available on myriad topics from community gardens to recycled rubber tyres.
It was instructive to observe the level of debate over motions, which was vigorous and passionate but respectful and positive even over contentious issues such as changing the date of Australia Day.
Meeting Greens Councillors from around the country is of great interest due to the scope of innovative local projects they have advocated and launched. Many Councils with Green representatives had fostered renewable energy partnerships among their community; joined the Cities Power Partnership; divested from fossil fuel investment with no ill impact on their budget; overseen affordable housing initiatives and more. Victoria was clearly the most progressive State in such undertakings.
Key Messages
Bill Shorten stressed that local government is due more respect and attention, especially due to the erosion of faith in senior politicians. He raised concerns over gender inequality, climate change and the lack of incentive to invest in renewable energy. Shorten found Councils a source of abundant ideas and urged us to select our top three priorities for our regions and take these to his party for consideration.
Georgia Sedgman, town planner with Tract Consultants, reported findings of a Sydney survey where 67,000 respondents listed the main issues most relevant to a liveable community. Top was telecommunication, followed by safety from crime and interestingly third was trees.
Other presenters addressed the theme of 'building liveable communities' with reference to the importance of safe walkways and increasingly cycle paths; and dog ownership.
Dr Ian Winter of Atturi gave a grim picture of housing affordability, which he expected to get worse especially for renters and older women.
Laura Tingle engaged with the political malaise, whereby 'the last four prime ministers had struggled to find an authentic narrative for the country and to build faith in the political process'. She feels local government can inspire a common purpose and sense of cohesion.
Leigh Sales characterised local government as the most efficient and transparent level and was sympathetic about our seeming expansion of duties, without a rise in revenues. She recognised the challenge of Councils managing 84% of the road network and of the need to be constantly applying for grants to achieve all manner of infrastructure and services.
Sales mourned the 24-hour news cycle and the state of journalism being driven by 'non-stop opinion pieces and commentary by vested interests' while revealing facts and untruths had lost currency. She spoke of the rise of personal branding whereby all, including Councils, were expected to promote their brand.
Attachments
Nil